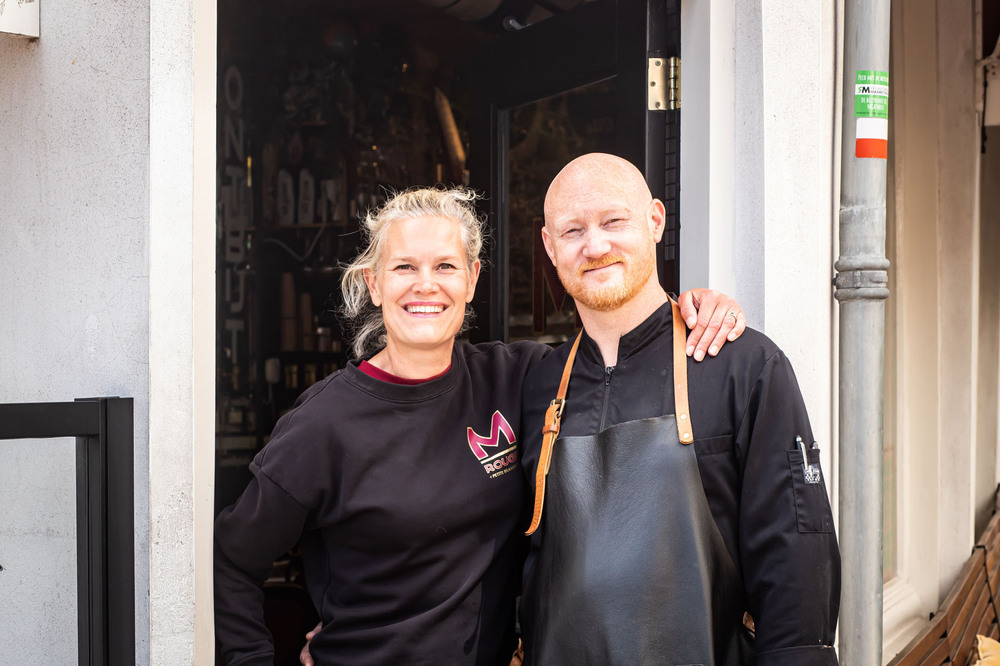 About us
Monsieur Rouge, a petite brasserie at one of the most beautiful hotspots in Haarlem. Located at river Spaarne, between the Gravesteenbrug (drawbridge) and the Melkbrug. Close to Teylers museum. Restaurant Monsieur Rouge is small, intimate and very atmospheric.
We are proud of our french concept, and we love our customers.
Restaurant Monsieur Rouge has high standards. Both in service and the fresh products.
There is a relaxed atmosphere and everyone is very welcome.
Our restaurant is distinctive in style. The decor is contemporary, warm, with a touch of chic. As the name suggests, french influences are reflected in the interior (Paris), the drinks and the menu. Drop by and see, taste and experience.
The open bar and kitchen of our brasserie are very inviting to take a seat. Enjoy a drink and share a bite or have dinner.
You can enjoy the terrace at river Spaarne, with a great view to the beautiful characteristic buildings, boats and the open water. Come over and sit, relax and enjoy the sun. Restaurant Monsieur Rouge also has a small terrace right becides the building. If the weather fails, it is still pleasant to stay here with plaids, pillows and very warm heaters.

Our French Bulldog Sjef is a perfect host and welcomes you all,

A bientôt
Team Monsieur Rouge, petite brasserie